The first quarter of 2020 was historic, not just the extreme market activity, but also watching as people around the world acted together to slow the Coronavirus for the greater good. Some people, like healthcare workers on the front lines, are risking their lives to save ours. These are remarkable times.
I believe we will get through these unprecedented events and will find many great opportunities on the other side. Meanwhile, I've been so impressed and heartened by your calm and reasoned responses to recent market volatility. Brandon provides more details about Coronavirus and market activity in the "Market and Economic Review" section of this issue, but I just need you to know how much your trust means to us, especially during these times of uncertainty. We are working hard for you. Knowing you have confidence in us gives us energy to push onward and upward.
Communication with you remains paramount. We want to remain connected with you and keep you informed as things are changing so quickly. You probably have lots of questions and concerns right now, and we're here to ease your minds. Please reach out to any of us at any time.
I have lots to share with you about what we've been up to, besides monitoring the Coronavirus impact, and in this quarter's CEO-to-You Message, you'll learn more about:
---
Market and Economic Review
After peaking at 3,386 on February 19, 2020, the S&P 500 Index declined by 26.7% in just sixteen trading days, marking the sharpest descent into bear territory in history. That was..
---
What Drives Us – You, Our Purpose, and Our Core Values
As a Bradley Wealth client, any time you call or visit our office you should see and feel our values. In late 2019, our team…
---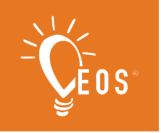 EOS and how it's Transforming Bradley Wealth
Six months ago, we launched our two-year EOS program and have made rapid progress with help from Michael Erath of The Traction Hub. Michael has been our guide week after week…
---
Life as a Bradley Wealth Client
We Love New Clients & Appreciate Referrals! I'm so happy to welcome Dr. Aaron and Kim H. to our Bradley Wealth family. Best of all, they were referred by a trusted CPA (and friend!)…
---
Now, here's some good news: we anticipate giving 24 clients access to their Personal Financial Website in 2020. Just to refresh your memory, your site will allow you to track your entire financial life, not just your BW assets and portfolio. This short video explains all the features you can take advantage of, so please take a minute to see how you can benefit.
Imagine the power your personal financial website puts into your hands! If you chose to, you can link your outside investment accounts, mortgage information, checking and savings accounts, car payments, etc., with the highly secured platform. The dashboard will not allow transactions, but it will mirror as much of your financial picture as you'd like. Ryan Tosto, Associate Wealth Advisor and our in-house expert, will reach out to our clients in phases with more details about accessing this valuable tool. I hope you'll take advantage of your personal financial website and all its useful features.
And, finally, on a positive personal note, while this past quarter still has our heads spinning, I was lucky enough to start the year by becoming engaged to Brooklyn, my best friend. She said, "Yes," to my proposal at the stroke of Midnight, December 31, 2019, on a rooftop in Paris! I feel extremely lucky to have Brooklyn as my life partner. Making this journey with her, I know we can do anything. (We haven't set a date yet, but we're looking at 2021.)
My life's purpose is making sure you live your life by your design. Every day, I focus on doing the same thing for Brooklyn and me; blueprinting our future. I plan to be the best possible husband for her, and the best possible financial advisor for you. Through ups and downs, good times and bad. We're all in this together. And there's nowhere else I would want to be.
Michael Bradley, President & CEO
Bradley Wealth Management